The Reclamation
House Lyrandar

As is common among other Dragonmarked houses, Lyrandar is led by a baron (patriarch or matriarch). Some in the house refer to the baron as "Firstborn", believing that Lyran and Selavash, the ancient ancestors of House Lyrandar and the spiritual ancestors of the Khoravar race, speak through that individual.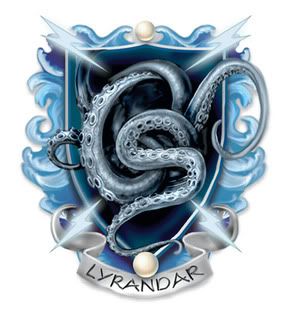 Certain segments of the House of Storm are very dedicated to the Khoravar race and promoting its interests. They are likely to encourage half-elves in their pursuits even outside the house. And talented Khoravar of whatever industry or field are likely to find a welcome place amongst the folk of House Lyrandar. The House no longer excoriates members for marrying outside the Khoravar race (i.e. humans, elves, or other), but such interbreeding is likely to be discouraged.
House Lyrandar possesses the Mark of Storm. This mark grants various magical benefits that allow its bearers to control winds and waves. House Lyrandar exclusively owns and operates the airship transport business across Khorvaire while other members provide farmers with necessary rain and good weather to produce the plentiful harvests Khorvaire needs to remain virile.